A job advert offering "an exceptional and unique opportunity to train as a broadcast journalist" at the BBC says it is only open to non-white applicants.
Posted to the jobs section of w4mp  — the Westminster political, media, and lobbying jobs portal  — on Tuesday, the advert states plainly that the year-long, paid internship at the BBC World Service is "only open to candidates from a black, Asian or non-white ethnic minority background".
The advert was placed by Creative Access, a registered charity which  — as previously reported by Breitbart London  — offers highly desirable, paid internships at top media companies, from which white people are excluded from applying.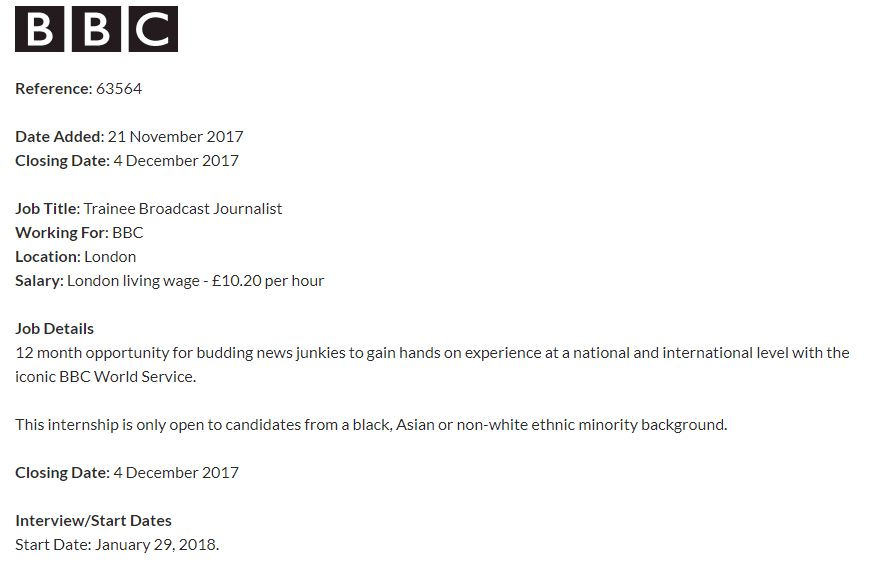 "We help young people, from under-represented communities throughout the UK, to access creative careers," says the organisation on its website. "Our vision is that in the longer term, our interns will progress to management positions, and in turn bring in others from under-represented communities in alongside them."
full story at http://www.breitbart.com/london/2017/11/22/whites-banned-applying-job-bbc-ethnic-minorities-already-over-represented/