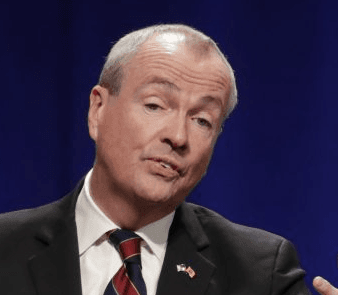 in Gun Page World News
New Jersey's Democrat Gov. Pushing $550 Fee to Own and Carry a Gun
New Jersey Gov. Phil Murphy (D) is pushing $550 in fees for law-abiding citizens who want to own and carry a gun for self-defense.
The New York Times reports that Murphy's desired increase in fees is "20 times as much" as fees are today.
Currently, "a firearm identification card costs $5, while a permit to own a firearm is $2. A permit to carry a gun costs $20." Murphy's proposals would raise the cost to a point where the firearm identification card would be "$100, an owner's permit would be $50 and a carry permit $400."
Having a gun in New Jersey could soon cost 20 times as much: Gov. Philip Murphy's proposed fees — $550 to own and carry a gun, up from $27 — would be among the highest in the U.S. https://t.co/Pb4VQZcpW9

— The New York Times (@nytimes) April 22, 2019
Breitbart News reported that Gov. Murphy signed a "high capacity" magazine ban that took effect in New Jersey on December 11, 2018. The ban immediately turned owners of such magazines into fourth degree felons.
full story at https://www.breitbart.com/politics/2019/04/22/new-jerseys-democrat-gov-pushing-550-fee-own-carry-gun/