in World News
Canada's non-diplomacy only harms Canadians in an unstable Middle East
Jeremy Wildeman, University of Bath
Canada is caught in a mess of its own diplomatic making following the recent escalation in conflict between the United States and Iran. This escalation seemed to contribute to the downing by Iran on its own soil of Ukraine International Airlines Flight PS752, with 57 Canadians aboard.
This is not just a matter of Canada being caught in an international conflagration involving the Trump administration after its targeted killing of Iranian Maj.-Gen. Qassem Soleimani.
It is also the result of an unnecessarily aggressive posture of Canada's own when, in 2012, Stephen Harper's Conservative government closed its embassy in Tehran and expelled Iranian officials on short notice from Canada.
The context of war and Flight PS752
Flight PS752, with its stop in Kyiv, was popular with Iranians flying to Canada because there are no direct links between the two countries. It is also a cheap alternative route in Iran, which is impoverished by sanctions, conflict and corruption.
For months, the U.S. and Iran had been antagonizing one another across the Middle East. These regional rivals have been particularly aggressive since the U.S. withdrew in 2018 from the Joint Comprehensive Plan of Action (JCPOA) treaty, brokered by Barack Obama's administration, and imposed new sanctions on Iran.
The JCPOA had been designed to prevent Iran from acquiring nuclear weapons. Iran had been upholding its part in the agreement.
This tension escalated to dramatic new heights when the U.S. carried out the unprecedented act of openly assassinating another country's top official. A fate typically reserved for non-state players in the post 9/11 era, it was carried out at Baghdad's international airport. Ten people died in the drone attack, including Iraqi factional commander Abu Mahdi al-Muhandis. This has effectively demolished existing international norms for conduct.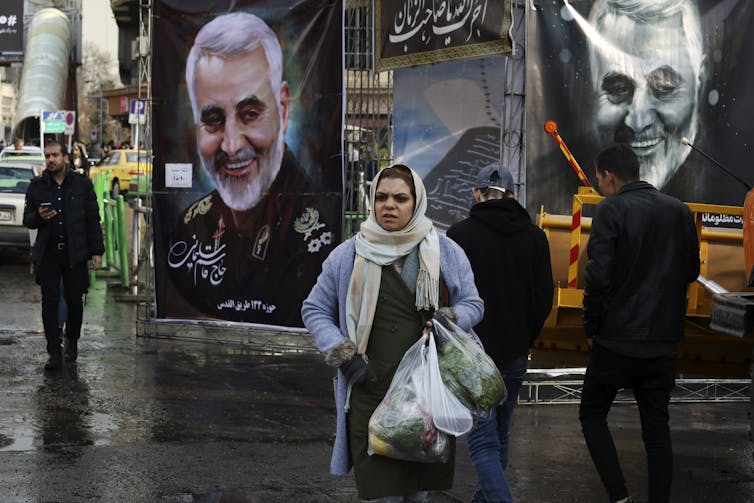 Hillary Mann Leverett, a former White House National Security official, told Al Jazeera the killing of Soleimani amounted to a "declaration of war."
full story at https://www.nationalnewswatch.com/2020/01/12/canadas-non-diplomacy-only-harms-canadians-in-an-unstable-middle-east/#.Xhsrl_5KiUm