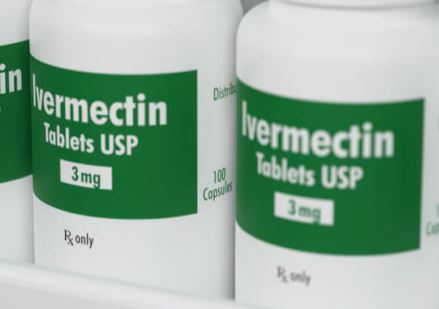 in World News
Marine to sue Wal-Mart for REFUSING to fill PRESCRIPTION for life-saving Ivermectin
As a Marine, Bill Salier was shot at by snipers in Mogadishu during his nearly five years serving his country. With an impressive security clearance, earlier he was trusted to guard the Presidency from threats on station at Camp David. For the next 20 years he farmed 250 acres in Iowa producing corn, soybeans and pigs to feed American families.
But his local Wal-Mart pharmacist didn't trust his judgment to fill a life-saving dose of Ivermectin when COVID attacked his body last month and corporate policy was to deny such medicine based on politics, not science.
***Click here for TGP's exclusive interview with Dr. Abraham Zelenko on the benefits of ivermectin***
MARINE DENIED MEDICINE BY MULTINATIONAL RETAILER FOR INVALID REASONS
"I was very concerned I was going to die," Salier said. "I was falling asleep during my doctor's medical examinations. They told me I was in the midst of a 'Cytokine storm' and 8-9 days in, I was praying for a miracle because my body was failing me. I've been active and strong my entire life, but I was in desperate shape and couldn't form words to even communicate the incredible pain I was feeling all over my body."
TRENDING: John L. Kachelman, Jr.: The Reality and Requisite of a National Thanksgiving
Salier had the worst body pain he'd ever had in his life. He had a sore throat, his hair felt like needles in his head, and he was struck with diarrhea. He couldn't move. For 9 days, he laid in bed unable to do anything. His wife Karla began to panic, before they both noticed that her symptoms were a few days behind his, she had gotten the dreaded China virus as well.
"We tried to get monoclonal treatment from the Minnesota Department of Health but they never got back to us," he said. Salier never doubted that COVID was real, a beloved relative of his wife had died from the virus 6 months earlier in a nursing home. Desperate, they sought monoclonal treatment in Osage, Iowa at the Mercy clinic only to be told there was one bag left, and it wouldn't be for him.
full story at https://www.thegatewaypundit.com/2021/11/marine-sue-wal-mart-refusing-fill-prescription-life-saving-ivermectin/