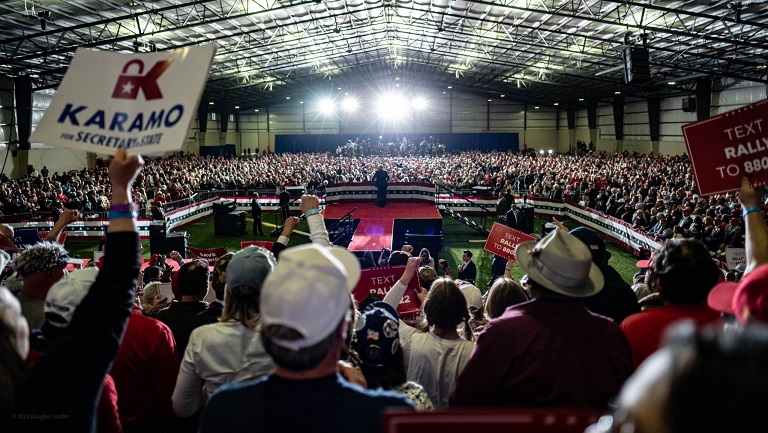 in World News
"21K Outside Trying to Get In!" – President Trump's Rally Saturday Night in Michigan is Massive
President Trump's rally in Michigan Saturday night was huge. 
President Trump released a statement late last night sharing the size of the crowd both inside and outside President Trump's event in Michigan.  He shared a couple of pictures of the crowd size and shared the following:
Great night in Michigan – with 7,000 inside and 21,000 outside trying to get in!
TRENDING: Biden Telling Staffers He Wants the Justice Department to Prosecute Trump